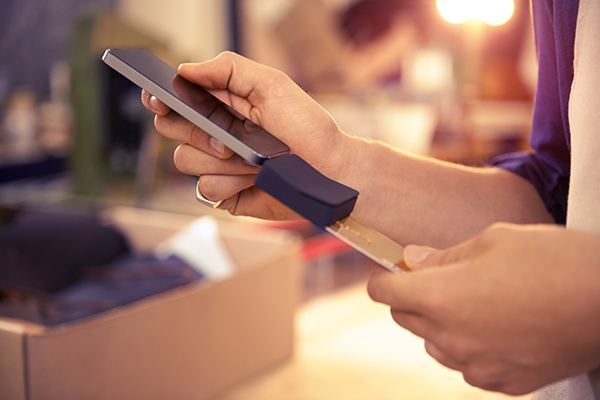 Mobile payments are a wave of the future, and the future is now!
Don't get trapped by payment processors who offer expensive mobile payment solutions as one-off services. Instead, choose Riva Payments as your provider of comprehensive payment processing services – including mobile payment acceptance.
Riva Payments offers a smart-phone based app and accompanying card readers that enable you to securely, quickly and cost-effectively accept swiped, chip-based and keyed transactions from credit cards and debit cards.